Yasmine, an intern who was responsible for the British Delegation of the International Marrakech Film Festival, shared her experience with us: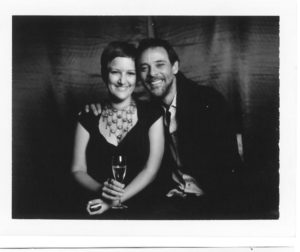 Alexander was a member of the British Delegation of the International Marrakech Film Festival 2008 which consisted of Adam Ladbury, Andy Serkis, Antonia Bird, Benedict Cumberbatch, Brian Cox, Camilla Rutherford, Charles Dance, Christopher Lee, Don Boyd, Duncan Kenworthy, Franc Roddam, Gurinder Chadha, Harriet Walter, Hugh Hudson, John Hurt, John Woodward, Julian Wadham, Kerry Fox, Lorraine Ashbourne, Maryam D'Abo, Michael Stevenson, Nicholas Parsons, Nik Goldman, Olivia Poulet, Paul Rhys, Padraic Delaney, Richard Eyre, Robert Fox, Susan Lynch, Terry George, Tim Pigott Smith, Timothy Burrill und Tom Hollander and last but not least Alexander Siddig himself.

As I had to work for the whole delegation I can not say much about him, except that he was really polite, patient, always smiling, charming, stylish and of course overwhelmingly good-looking. The perfect gentleman so to say.

There are only two incidents that I can tell. Once I had to wait for a small group of Brits to accompany them into their limousines. Since they wanted to finish their drinks it was not easy for me to get started, though all of them had to be at the Palais du Congrès at a certain time. It was Mr. Siddig who made them get up, helping me to do my job when he saw that I was feeling more and more uncomfortable when looking at the time.

The second incident was quite cute. A colleague of mine who admired him asked Alexander at a soiree if he could come with her. Although he was eating he said of course and got up immediately. When I asked the two where we were going he just smiled and said that he didn't know. Without telling him her plans she pulled him out into the garden where there was a professional photographer. Then they sat down on the two chairs where he laid his arm around her. Then she kissed him on the cheek which made him laugh; a gorgeous picture that I unfortunately do not have.

As if that was not enough she asked him to kiss her to, in a very smart way which he did. Of course I asked him for a picture also (though I felt very unprofessional, I admit, but I just HAD to), and as you can see he was as charming as described above.
Many thanks to Yasmine for sharing with us!