Sid co-stars in the upcoming BBC One series Atlantis, from the producers of Merlin, set to make a splash sometime later this year. The Beeb released a teaser trailer and poster this month, although the trailer isn't much more than dramatic booms and some text. Still, it's nice to see the promotional push starting since that means the series is likely to start airing sooner than later.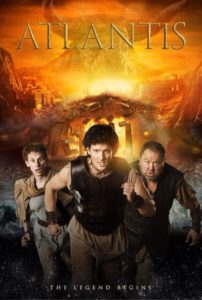 Atlantis stars Mark Addy ("Game of Thrones"), Jemima Rooper ("One Man"), Juliet Stevenson ("The Hour"), Sarah Parish ("Hatfields & McCoys"), Robert Emms ("War Horse"), Aiysha Hart ("About Time"), Alexander Siddig ("Inescapable"), and Jack Donnelly ("Dancing on the Edge").
The show's 13-episode first season is scheduled for autumn 2013 in the U.S. and U.K.