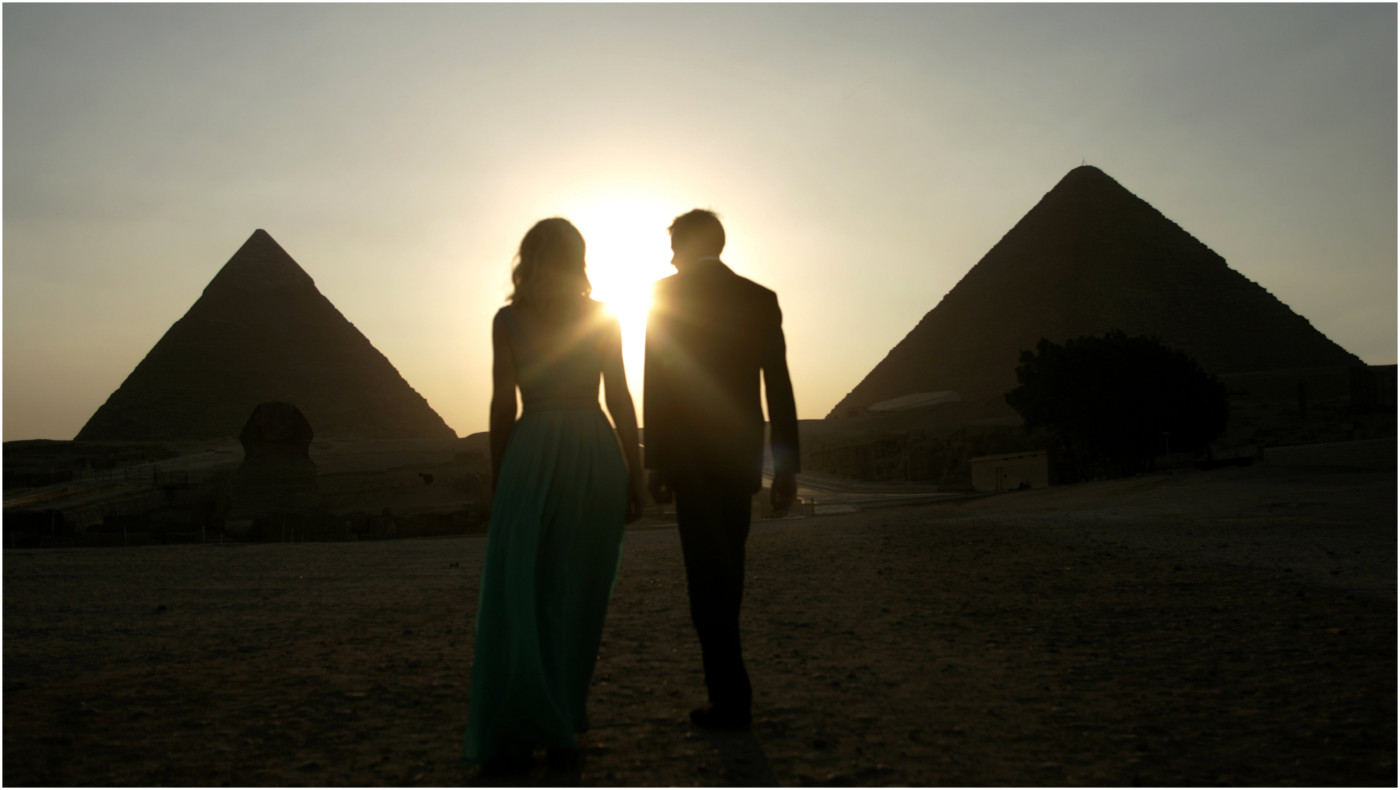 News
Alexander Siddig Met His Wife on the Set of Cairo Time
By
|
February is the month of romance and we've been celebrating on Twitter and Facebook with photos and quotes and trivia from Cairo Time, the 2010 movie that cast Alexander Siddig as the lead opposite Patricia Clarkson. The film is a slow, lush, lovely romance set against the stunning backdrop of Cairo, Egypt.
Written and directed by Ruba Nadda, Cairo Time went onto win Best Canadian Feature Film at the Toronto International Film Festival (Ruba is Canadian) and Outstanding Team Achievement in a Feature Film from the Directors Guild of Canada.
But, at the risk of sounding cheesy, Siddig actually won something even better. I'll let him tell you.
I met my wife, Shana, on Cairo Time – we didn't actually get together for another 5 years, but she was the associate producer (contracts and stuff) on the movie. Eventually, when Ruba realized we were both single at one point, she slyly mentioned to Shana that I had been talking about her (which I hadn't been) and told me that Shana was wondering how I was (which she wasn't). Either way we started writing to each other and now I'm in Massachusetts nearly a decade later.
Oh, that clever Ruba! Thanks to her matchmaking, Siddig and Shana married in a small ceremony in 2015. They now live in Massachusetts, where Shana grew up, when Siddig isn't on location for a project. Isn't that the best "behind the scenes" story for a movie like this?
Haven't watched Cairo Time yet? You're in for a treat! Check your local library for a copy or purchase your own on Amazon*.
*SidCity is an Amazon Associate. We receive a small commission from items purchased via our links which is used to help cover costs to keep the website online.