With just three days until the premiere of Game of Thrones season 6, HBO released a slew of new promotional stills including our first look at Alexander Siddig as Prince Doran Martell.
When last we saw Doran, he was (allegedly) disapproving of Ellaria's plans for revenge against the Lannisters…right before Myrcella Lannister dropped dead on the ship taking her back to King's Landing. In this image – possibly from the season premiere although it might be from the season's second episode – Ellaria appears to be explaining herself to Doran. Could it be that Ellaria's sinister plot was sanctioned by Doran all along?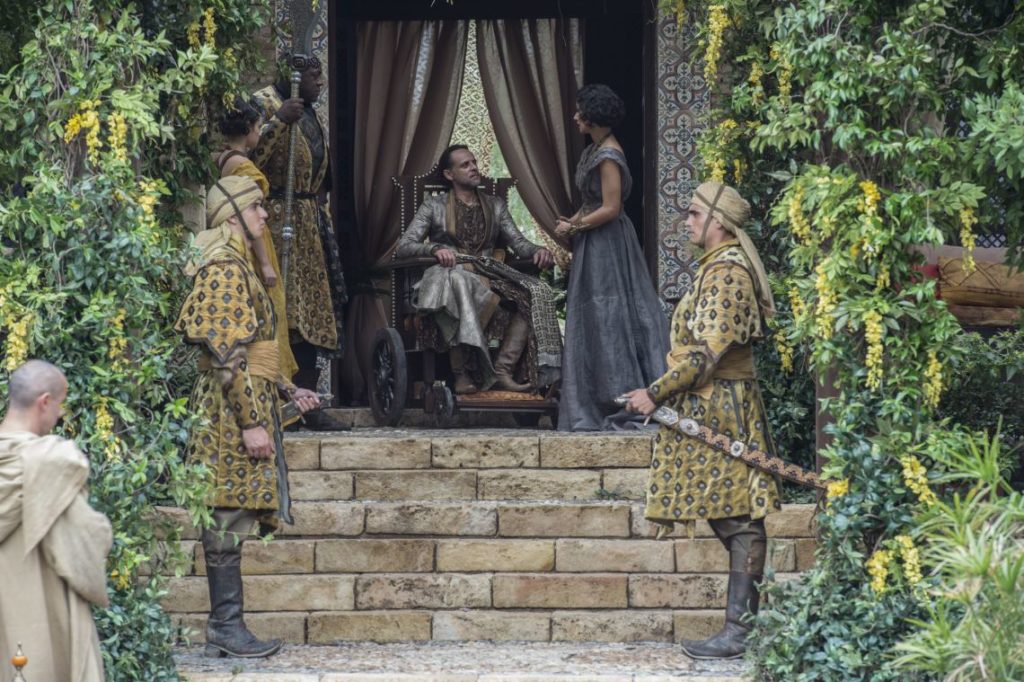 Game of Thrones premieres Sunday, April 24 at 9/8c on HBO during their free preview weekend. To see more photos from the episode, visit Winter Is Coming.